Below: a professional pimping of the toilet groups in Doornroosje, the pop music temple of Nijmegen.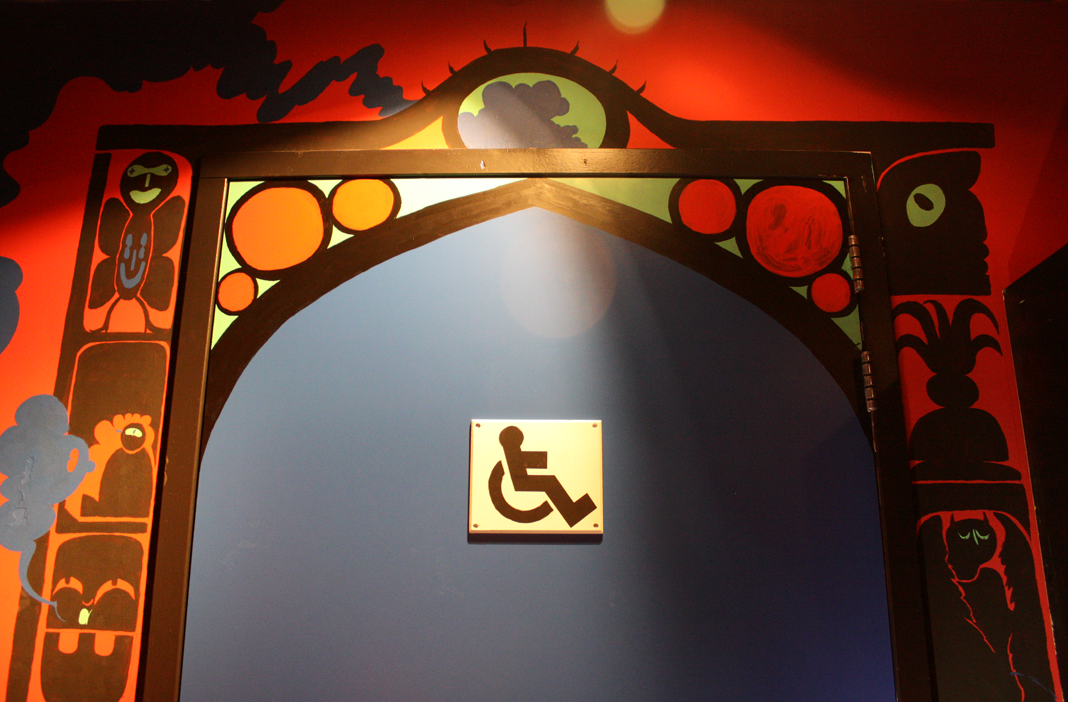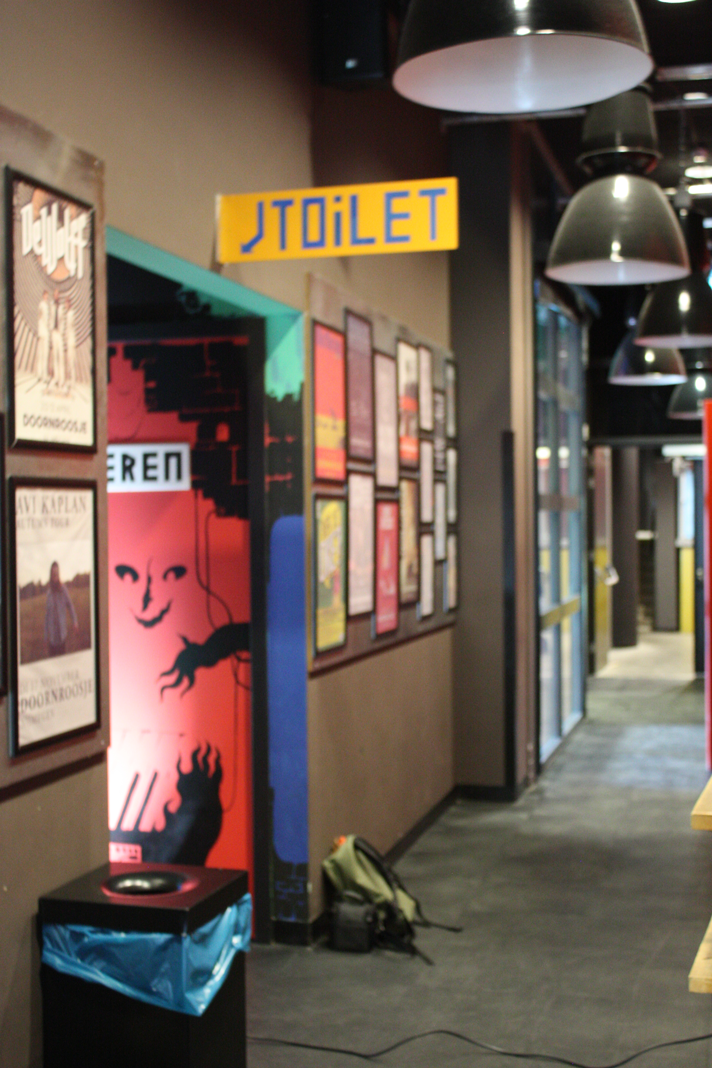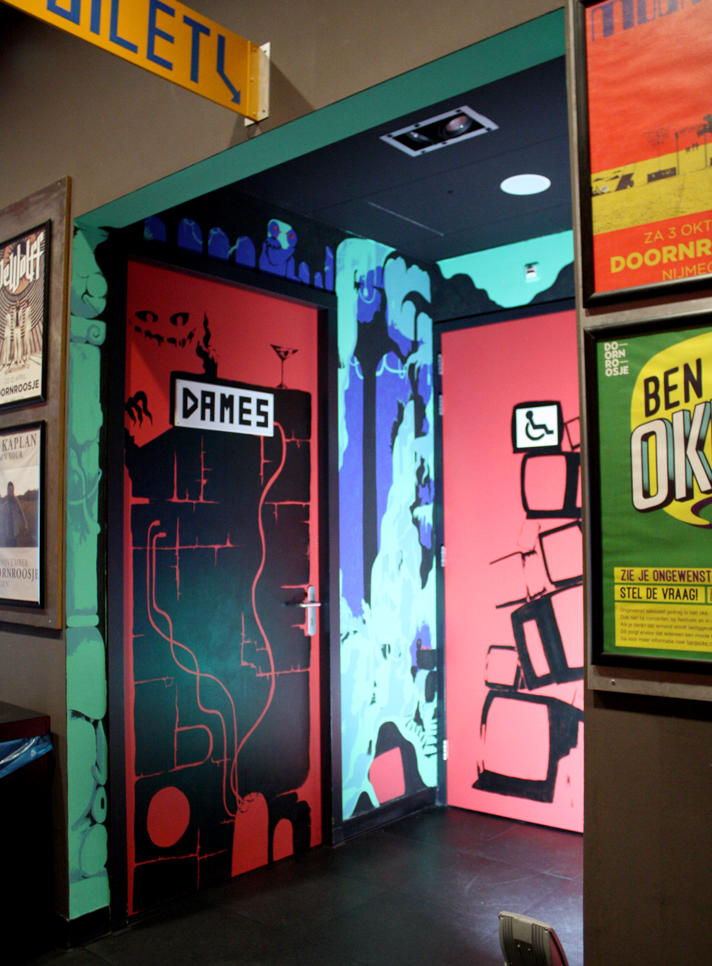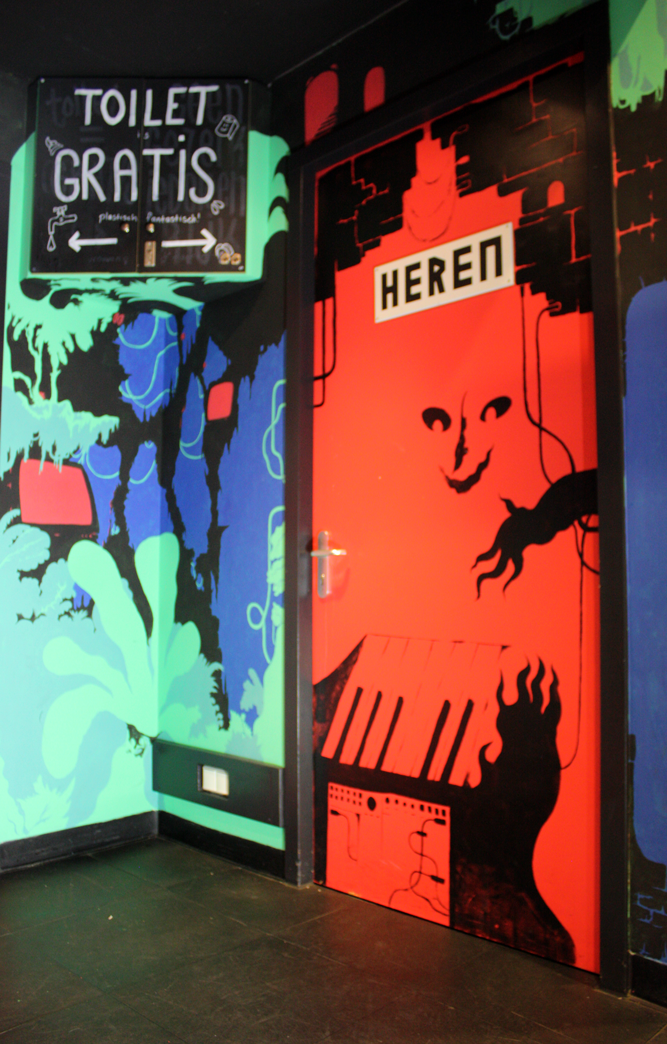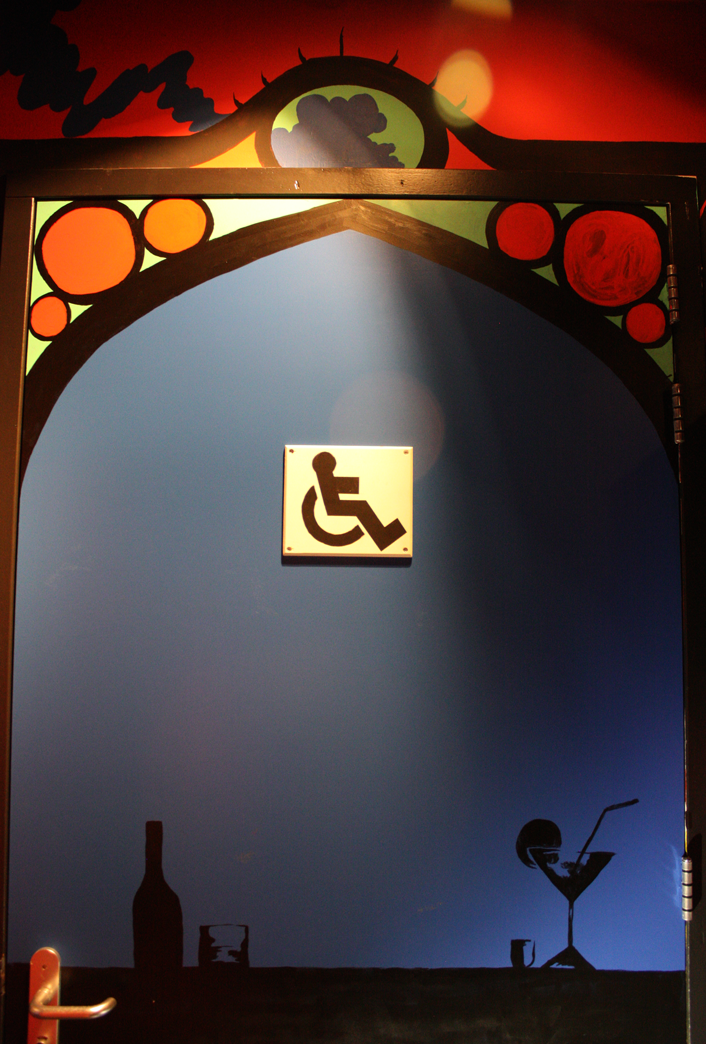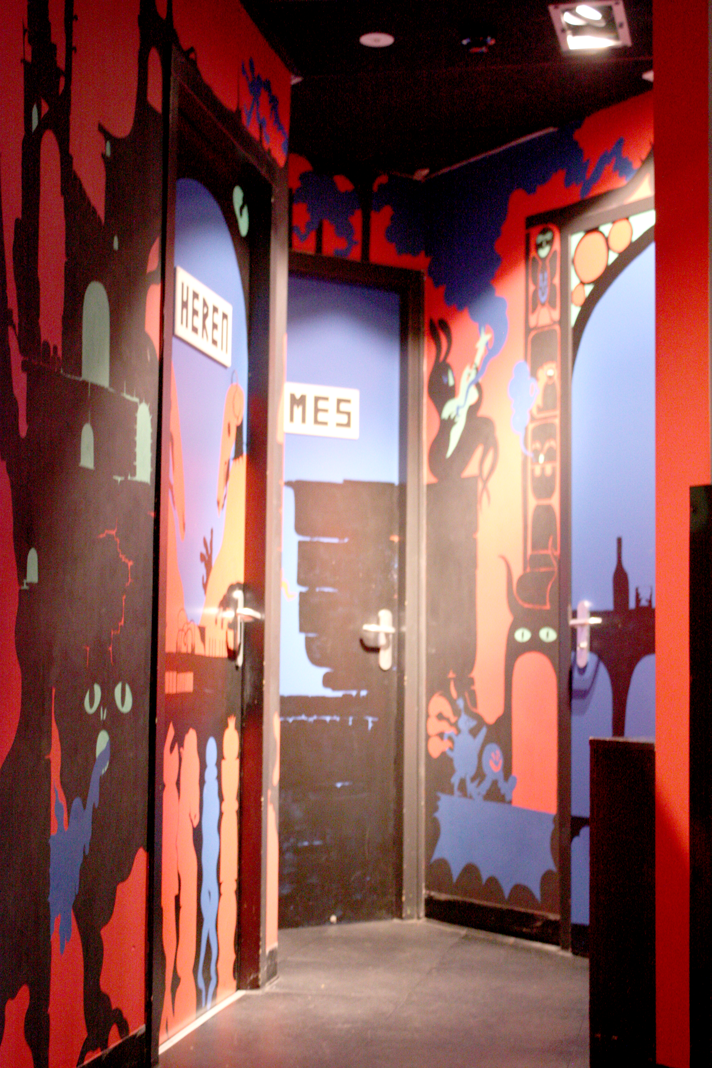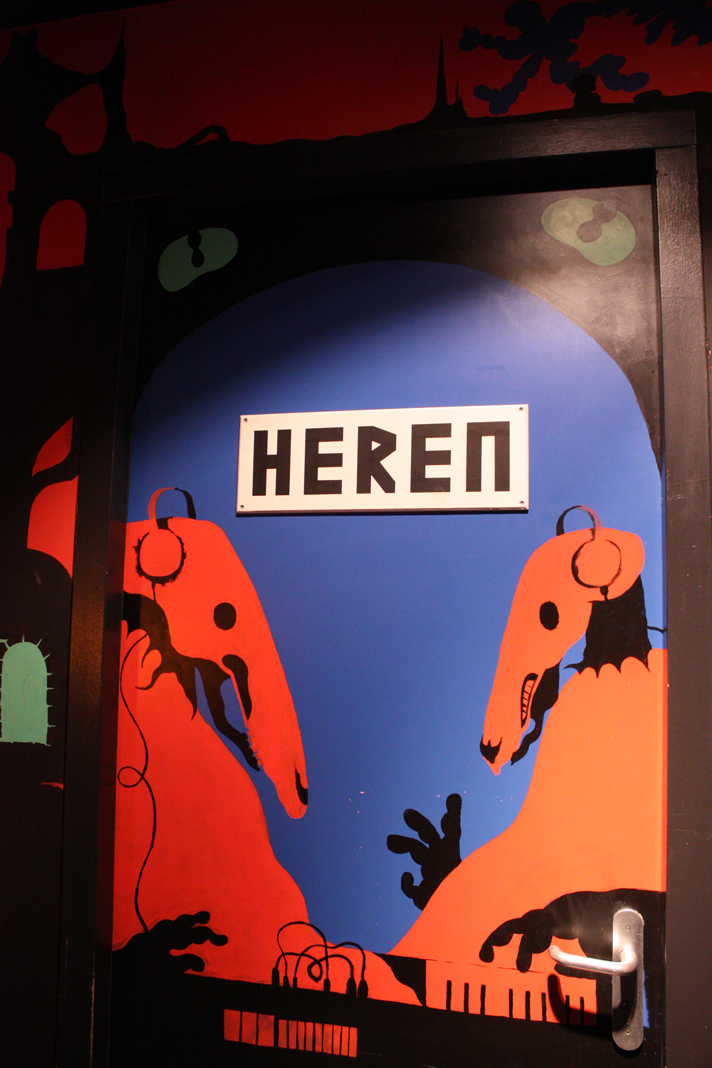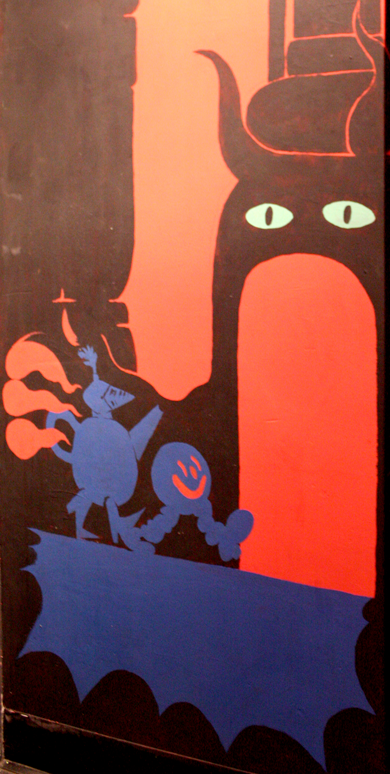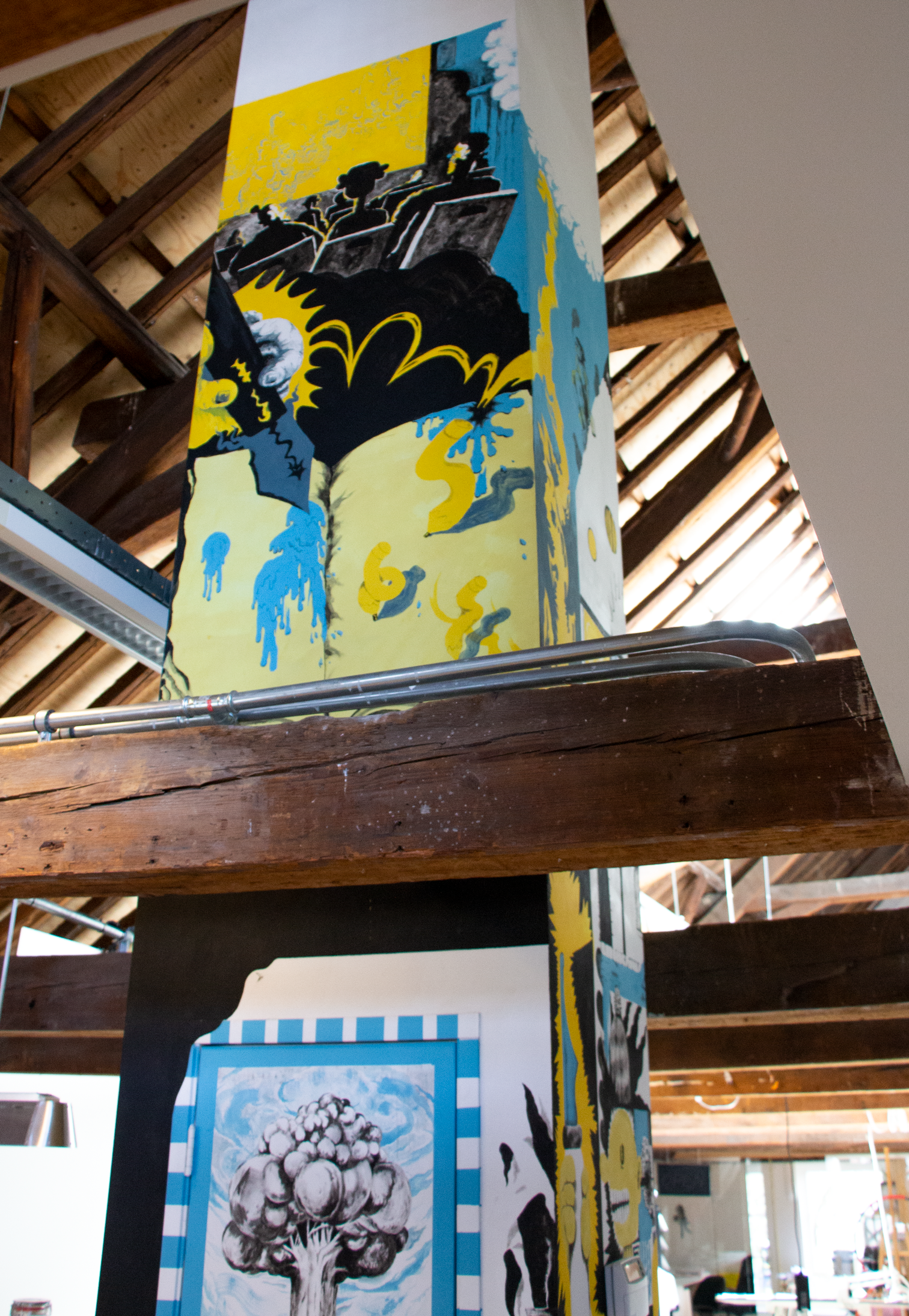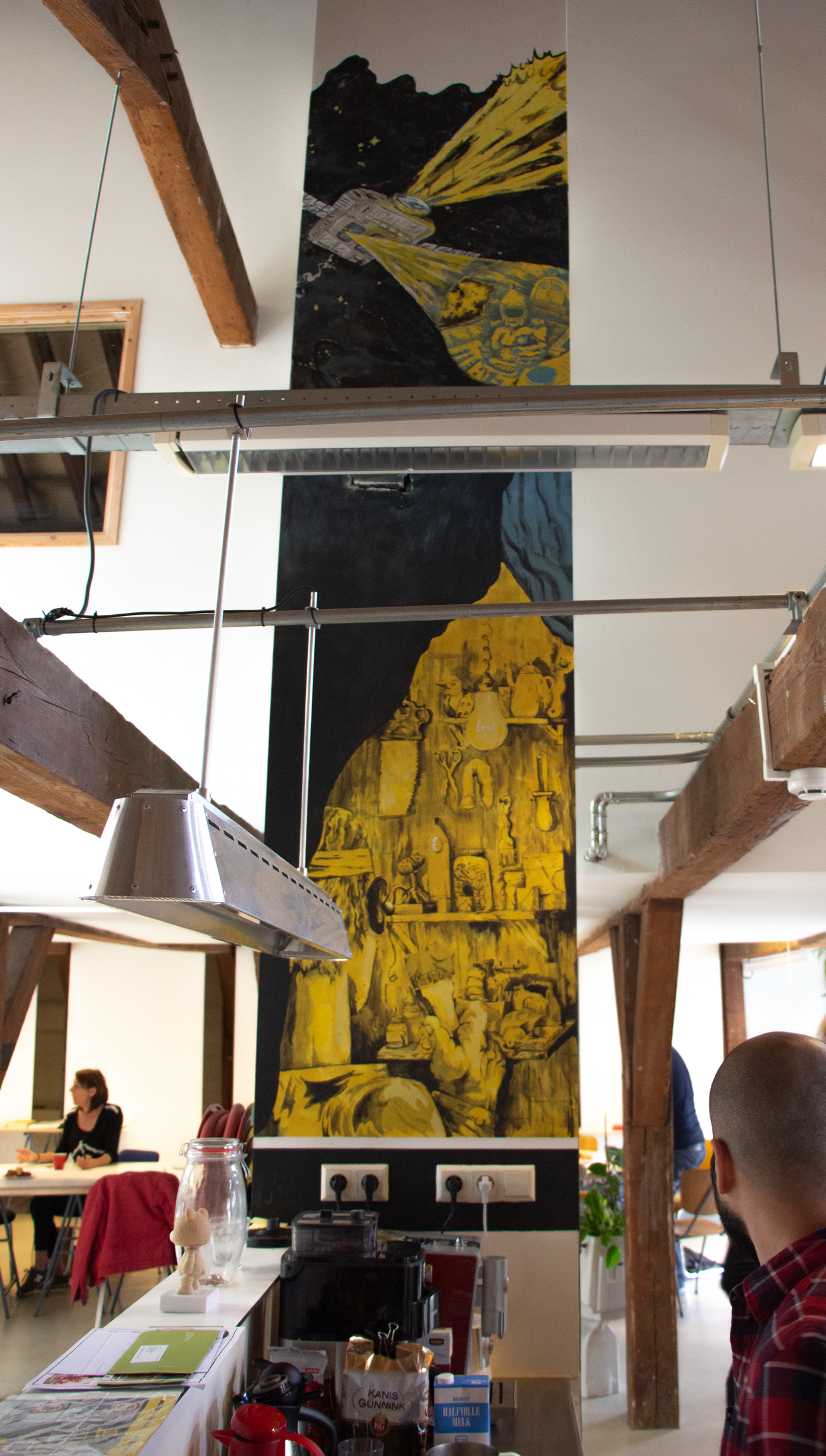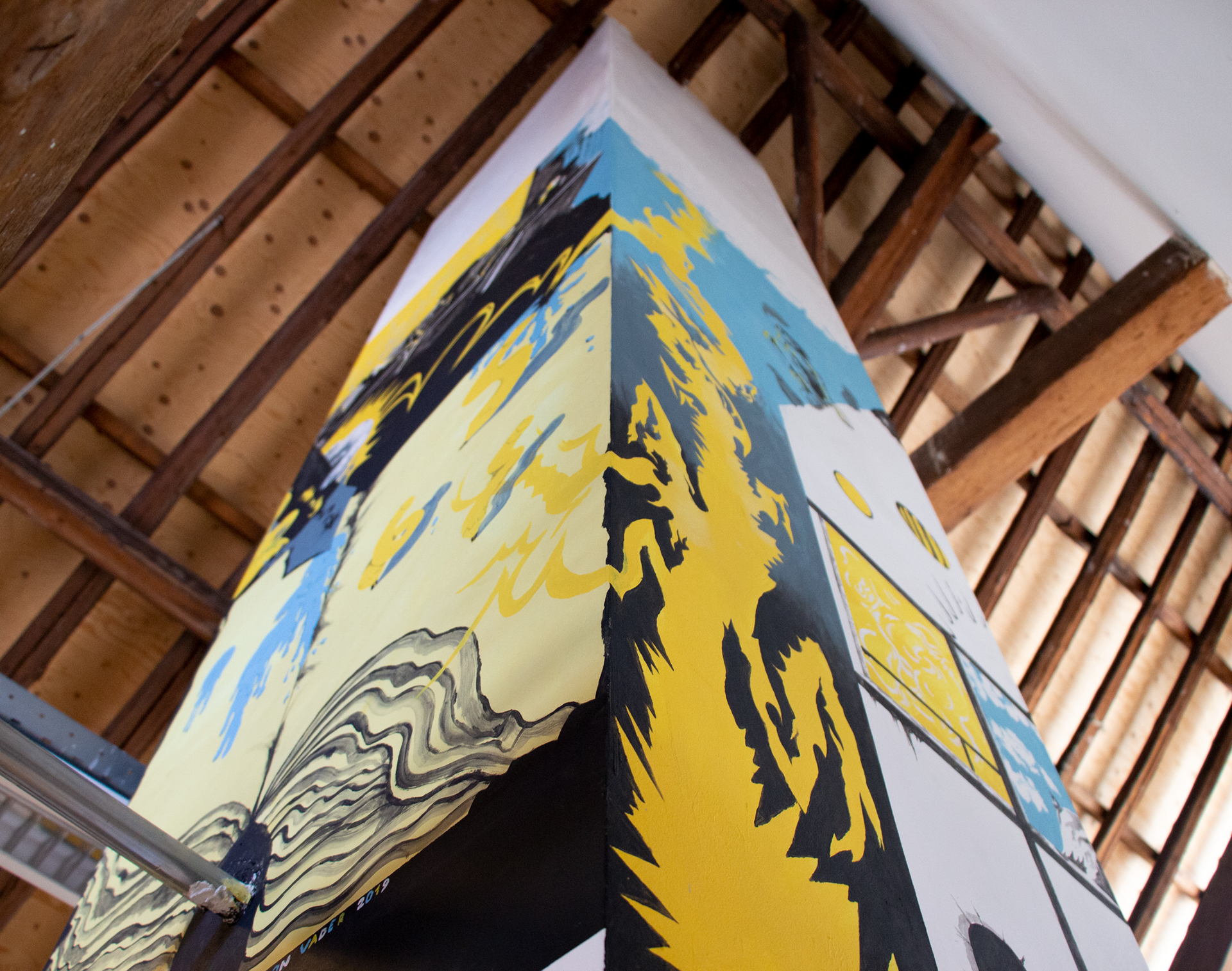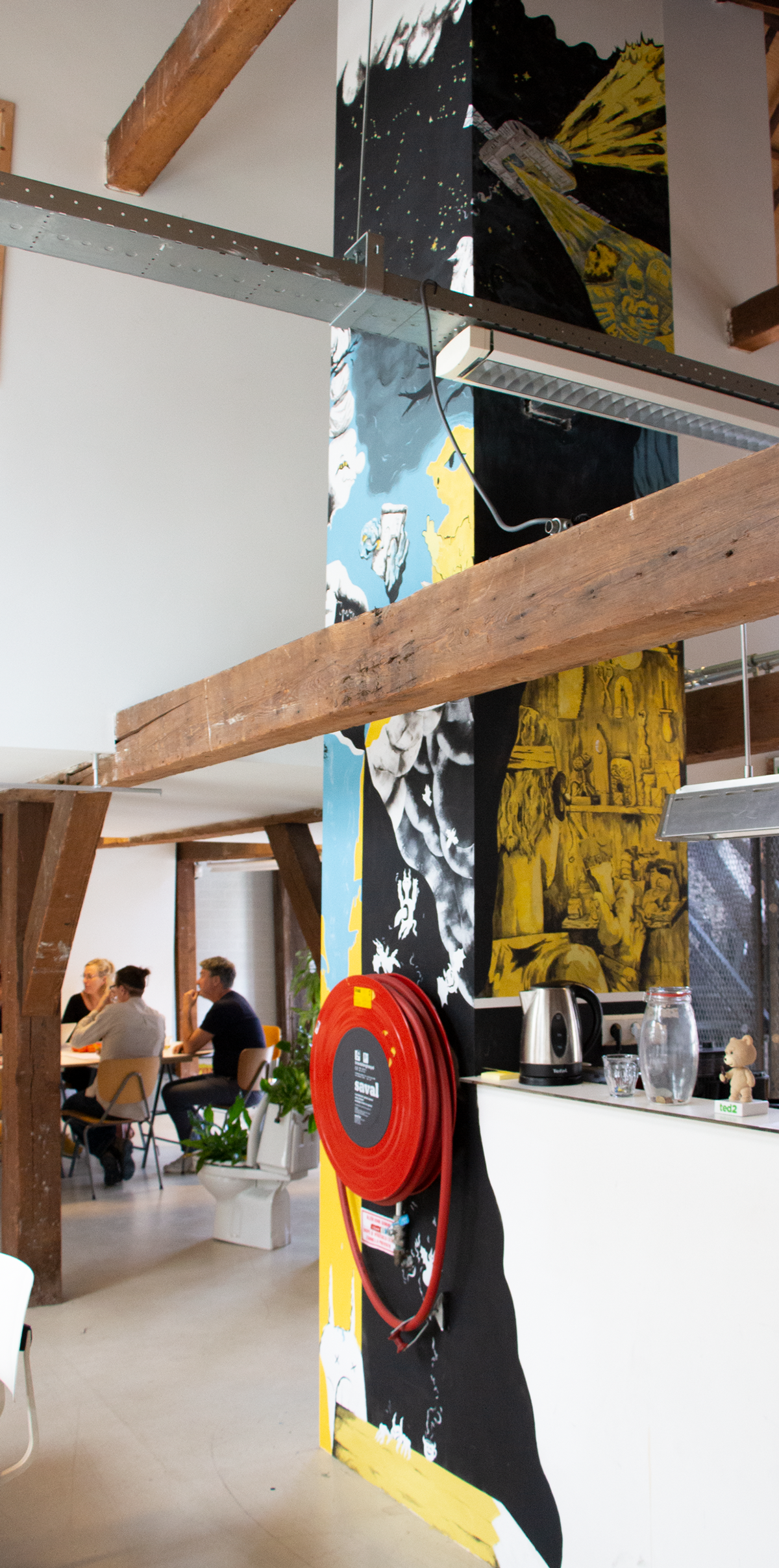 Case 1: 'Totem Pole' at Het Huis Van Betekenis in Utrecht. The HVB (roughly translated to House of Meaning) is a platform all about illustrative and illustrated culture. I go there all the time, it's an awesome creative breeding ground and I've been so fortunate to have painted my giant mural there.
Below is an impression of the murals I did in 2016 for Cultuurcampus Vleuten. To complete the cheerful visual support, I created a mascot: Toeterbil (Trumpet Butt), a weird and culturally interested trumpet-playing quadruped.